It's no secret that crafters are obsessed with Cricut. While I'm no domestic goddess, I had to see what the hype was all about. I wanted to know if this was really the holy grail of the crafting world or just another over-hyped money pit.
Spoiler alert: The Cricut isn't just worth the price, it's one of the most practical and promising tools you will ever purchase. I've managed to step up my craft game in ways unimagined. In my first few months of using the machine, I was able to master custom T-shirts, stellar party decorations, handmade greeting cards, and more. Now, I'm sharing the answers I wish I had when I first started using the Cricut!
What is a Cricut?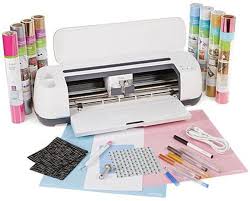 Technically speaking, the Cricut is a dynamic electronic cutting and writing machine that can be used to create marvelous, awe-inspiring crafts. Most models are roughly the same size and shape as a typical home printer. Instead of ink, they boast a laser arm that can house a blade and writing utensil.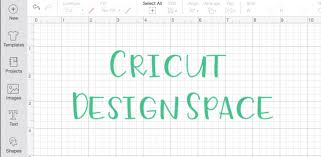 Cricut's companion software, Design Space, enables users to create one-of-a-kind projects from just about any device. Users can pull from thousands of stock fonts and images or download their own. They then load up their Cricut mat with their chosen material. The computer sends a design to the Cricut machine, which either cuts or scribes the project onto the material.

There are a handful of different models and a seemingly ever-growing line of one-of-a-kind materials. Depending on the model you have, you may be able to score, cut, emboss, press, or sketch designs into a wide variety of materials. The most dynamic Cricut model is compatible with over 300 materials. Even the most basic model, enables users to work with aruond50 materials, ranging from printer paper to fabric.
Popular projects include custom T-shirts, greeting cards, stencils, labels, and decorations. Needless to say, there are few fabric or paper crafts that are off-limits. Design Space gives users the freedom to express themselves. Meanwhile, the Cricut machine makes refined, finished-products a guarantee.
The Cricut's unique capabilities make it incredibly popular with crafters, teachers, moms, dads, and more. We love that you don't need to be a professional to enjoy this machine. It makes even the simplest crafting tasks feel fun and exciting. Do you need letters for a bulletin board? Are you sending out last-minute birthday invitations? Were you looking for a custom gift for someone special? The Cricut enables you to add your personal touch to professional-grade creations.
We're excited to discuss everything there is to know about this novel tool, including how it works, what you need to get started, and so much more!
How Do You Use a Cricut?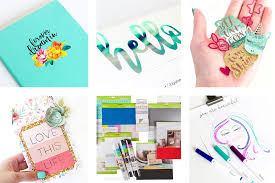 Cricut Machines can be used to produce all sorts of custom crafts. You can connect your Cricut to your computer via USB or Bluetooth to create stunning custom designs. Cricut smart cutting machines work with a software called Design Space (compatible with up-to-date Windows OS, Mac OS, iOS, and Android devices).
Design Space is a free app. A paid subscription to Cricut Access will enable you to unlock thousands of new designs and fonts.
Each Cricut cutting machine houses a blade (fine point, deep point, rotary, etc.) that is attached to a motorized arm. You must download a design or font within Design Space and send it to your Cricut machine. After that, you must secure your chosen material onto your mat. The mat is then loaded into the machine. You press the Cricut button on the front of the interface, and your project should commence.
We love that Cricut gives users the freedom to arrange a design from scratch or play around with templates. The process can be as simple or hands-on as you wish it to be. The machine enables you to skip the messy, complicated steps while still giving you enough reason to take pride in your final projects.
Since the Design Space software lets you create and store projects from just about any device, you can dream up your next project from just about any location.
What materials Can I Cut with a Cricut?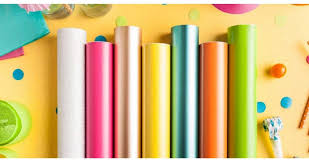 Depending on the Cricut model you are using, you may be able to cut anywhere from 50 to 300 different types of materials, including but not limited to:
Paper (notebook, copy, construction, watercolor, etc.)
Vinyl
Cardstock
Iron-On
Fabric (Canvas, denim, burlap, suede, leather, etc.)
Poster Board
Adhesive Foil
Craft foam
Corrugated and flat cardboard
Cork
Foil
Sparkle paper
Mylar
Wood veneer
You can visit Cricut.com to see what type of blade, cut pressure, and multi-cut setting you should be using for your chosen material. Keep in mind that ideal settings differ depending on whether you are using the Cricut Maker, the Cricut Explore, or another model.
How Does It Work?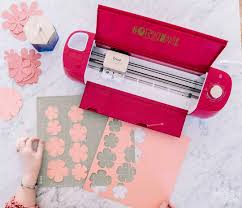 We'll pass you over to Cricut for a complete explanation of how the machine works. There video "Click. Cut. Done. Making with Cricut" is an excellent introduction. It gives you a preview of Cricut's onscreen prompts (these are so helpful). Plus, you see how mats hold material and are loaded into the machine.
You create your projects in the Design Space studio. The projects are transferred to your Cricut Machine. After which, you follow onscreen prompts to make sure everything is calibrated correctly. The machine does all the heavy lifting, and you have a professional-grade project in your hands within minutes.
Which Cricut Should I Buy?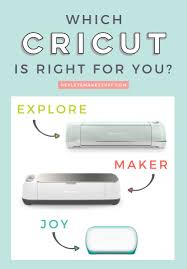 Cricut currently manufactures a complete lineup of cutting and writing machines. Here's a quick preview of their offerings:
Cricut Maker
The Cricut Maker is an automatic cutting machine that is capable of handling over 300 different materials ranging from delicate fabrics to rugged leather. Its rotary cutter enables users to cut just about any kind of fabric without backing. Cutting materials can be as thick as 3/32 of an inch. The Maker's Fast Mode enables users to cut some Vinyl, iron-on, and cardstock at two-times the speed.
Users can create designs using Cricut's proprietary Design Space software. This software is cloud-based and, for the most part, requires an internet connection.
Compatible aftermarket accessories include the Cricut Knife Blade, QuickSwap tools, Washable Fabric Pen, and Adaptive Tool System.
Users get a free trial membership to Cricut Access and 50 free ready-to-make projects. We love that Cricut throws in a bundle of practice materials so users can get accustomed to their new tool.
This particular model is available in Champagne, Lilac, Mint, Rose, and Blue.
Can handle upwards of 300 materials
Fast mode
Available in several different colors
Includes Rotary Blade
Comes with 500+ sewing patterns
Cricut Explore Air 2
The Cricut Explore Air 2 is capable of cutting 100 materials ranging from cardstock to iron-on. It features a fine-point blade and is compatible with the Cricut Scoring Stylus, cartridges, and Deep-Point Blade.
The Explorer Air 2 less expensive than the Maker. As such, we always recommend this model to budget-savvy shoppers.
Built-in tool holder
Compatible with Design Space software
Upload your own images and fonts for free
Compatible with over 100+ materials
Cricut Joy
The Cricut Joy is a compact cutting and writing machine that is capable of manipulating 50+ materials ranging from iron-ons to Cricut's proprietary Smart Materials. While small in stature, the Joy is capable of making isolated cuts as long as 4 feet and repeated cuts as long as 20 feet.
Cricut recommends the joy as a compact add-on for any traditional, full-sized Cricut Machine setup. It weighs 3.9 pounds and can be fitted with a StandardGrip Mat that measures 4.5-by-6.5 inches.
Customers get a complimentary Cricut Access trial and 50 ready-to-make online projects. We read through thousands of customer reviews to see what others think about the Joy. Most users say it's good for small projects and fine details, including labels, cards, and decorative details.
Weighs just 3.9 pounds
Capable of cutting 50+ materials
Cuts individual pieces up to 4 feet in length
Recommended as a companion to a full-sized Cricut
Pairs with Design Space software
Bluetooth technology
Heat Presses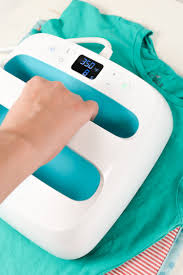 Cricut also makes a complete lineup of heat presses that can be used to make everything from custom t-shirts to mugs.
The heat presses generate professional-grade heat transfers via a ceramic heat plate. They are compatible with Cricut's Infusible Ink and most other iron-on materials.
The Cricut EasyPress 2 is capable of producing T-shirts, tote bags, pillows, aprons, and so much more.
The Cricut Mug Press enables users to make custom mugs from the comfort of their homes.
The Cricut EasyPress Mini is a handheld tool that's perfect for small-scale heat transfer projects.
Where Can I purchase a Cricut Machine?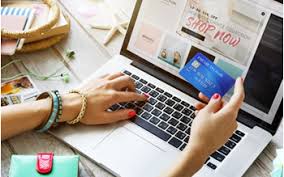 You can purchase a Cricut Machine directly from the manufacturer or from most big box stores, craft stores, and online marketplaces.
What Do I Need to Get Started?
At first glance, Cricut's ever-growing catalog of aftermarket accessories and materials may feel a bit overwhelming. Here's what you REALLY need to get started.
Blades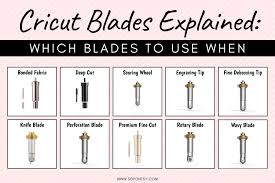 Each Cricut comes with blades. For example. the Cricut Maker comes with Rotary Blade and Drive Housing and a Fine Point Blade and Drive Housing.
Depending on the materials you will be working with, you may also need a Deep Cut Blade.
Mats
You'll also need a Cricut cutting mat in order to get started. All materials must be mounted to a cutting mat before they can be processed. Available mats include the LightGrip, StandardGrip, StrongGrip, and FAbricGrip varieties.
Writing Utensils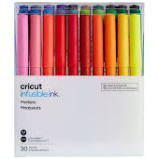 The Cricut machines can be paired with proprietary writing utensils, including pens and markers of all varieties.
Vinyl Applicator & Remover Kit
Cricut's Applicator & Remover Kit consists of a soft rubber roller and steel broad-tipped tweezers. You'll use the tweezers to lift excess material from your mat. Meanwhile, the roller will help you apply and press down various materials, including fabric, vinyl, and iron-on.
Materials
Even the most basic Cricut models enable you to work with over 50 different materials. So, you'll want to stock up on plenty of your favorite materials. Cricut makes its own vinyl and iron-on, but generic brands will also work.
Heat-Resistant Tape
Cricut's heat-resistant tape holds transfers in place during the time of application. It's a must-have for any Cricut EasyPress owner or anyone using their Cricut to produce iron-ons. It can withstand temperatures up to 400 degrees Fahrenheit.
Is the Cricut Machine a Worthy Investment?
After giving a few different Cricut models ago, we can safely say that these die-cut machines are worthy investments.
For starters, the Cricut Maker Machine retails for $399, though you can find it for as low as $329 direct from the manufacturer. Upgrade to the Cricut Maker Essentials Kit, and you get the Maker, blades, mats, tools, and more (a total value of $581) for $533 or less. This collection will certainly expand and refine your crafting capabilities. Just think of all the T-shirts, wall art, and personalized items you can make!
The Explore Air 2 is a more budget-friendly model. While more basic than the Maker, the Air 2 is still capable of cutting over 100 different materials. It retails for $249.99. However, when we checked Cricut.com most recently, the price had been slashed down to an underwhelming $169.99.
That puts the Air 2 right around the retail price of the Cricut Joy. As you may remember, this model only lets you work with 50+ materials. What you lose in versatility, you gain in portability. The Cricut cuts with professional-grade precision. Customers never fail to relish the details of their Joy-made creations.
One-of-a-Kind
We searched high and low for Cricut alternatives and came up empty-handed. The Silhouette Cameo 4 seems to be the most comparable cutter on the market. However, we found that the Silhouette's design suite to be uniquely suited for professional designers. Moreover, the cutter lacked the efficiency and precision of the Cricut machine. While its retail value ($299.99 when we last checked) is just below that of the Maker, we felt that the Maker was simply a more powerful and reliable machine, and, therefore, well worth the paltry increase.
Creates Custom Crafts
Cricut Design Space really opens up the door for crafters to create one-of-a-kind creations. You upload your own images and font, use the complimentary Design Suit images and fonts, or purchase additional elements of design.
Saves You Time
The Cricut is a true timesaver. It's able to cut intricate designs with speed, accuracy, and precision. Incomplete or inaccurate cuts are nonexistent. If an issue does arise, it's usually because the blade is dull or the mat is dirty. Both of these issues are easy, inexpensive fixes.
Both the Cricut Explore Air 2 and Cricut Maker is equipped with Fast Mode. This means you can cut and write two-times faster than you could with previous Cricut Explore models. Check out Martha Stewart's Speed Test Results to see just how well the machines performed in Fast Mode.
Convenience
We also love the fact that the Cricut Design Space is web-based. While this means that you almost always need an internet connection to work on your projects, it also means that you can work from any internet-connected device, including smartphones and tablets. You can use the Design Space offline on desktop and iOS devices, though you will need a generous amount of memory to do so.
User-Friendly
We can speak from experience when we say that the Cricut is super easy to set up and use. The biggest learning curve has to be the design software, but even that is fairly user-friendly. We'd recommend the Cricut Explore Air to anyone looking for an entry-level crafting experience.
Downsides
Cricut recently announced that it will be capping the number of downloads users can be per month. We suspected that the 20-project limit will be enough to suffice even the most avid crafters.
We also recognize that the blades, mats, and other aftermarket accessories can be expensive. Check out our cleaning and maintenance tutorials to extend the life of your Cricut accessories.
What Can I Do With a Cricut?
Since we become owners of our very own Cricut, we've been able to pull off all kinds of craft projects with speed and precision. Here are just a few popular uses for the Cricut:
Paper Pennants
You can create custom paper pennants for all types of celebrations. Design Space has all sorts of banner templates. We found it easy to drag and drop letters and images into one-of-a-kind messages. Check out this video on how to make a pennant banner with a Cricut Explore Air.
Custom Iron-Ons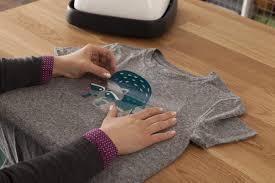 We've had a blast creating custom iron-ons for T-shirts, hats, and bags. We can totally see ourselves making custom T-shirts for family reunions and family photoshoots. Really, the sky's the limit.
Greeting Cards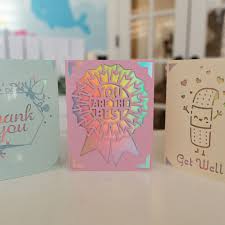 You'll never have to buy pricey Hallmark cards again. The Cricut is an excellent tool for cardmaking. Design Space has tons of easy templates. Plus, you can download your own images to create custom greetings. Here are It's Me, JD's five easy beginner tutorials for you to explore.
Custom Mugs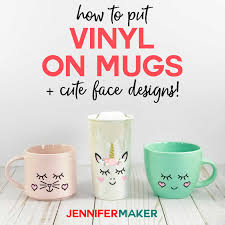 Custom mugs are so much fun. Not to mention, they make excellent teacher gifts. Here's a tutorial on how to make a custom coffee mug with a Cricut.
Wall Clings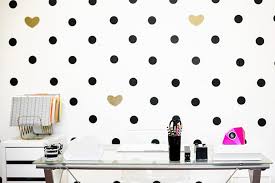 Some of the first things we made with our Cricut Maker were large wall clings for our kiddos' bedrooms. These decals are super easy to make. Check out Corinne Blackstone's beautiful green and purple flower decals to get a taste of the magic.
Gift and Product Tags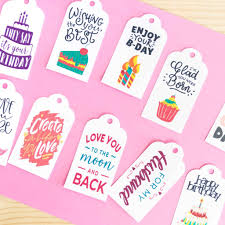 Cricut's label-making capacity makes it purely addictive. We used decorative labels to organize or pantry, home offices, and toiletries. You can also use Design Space to create door hangs, gift tags, and product labels. You have the option to use a template or start with a blank slate.
What Sort of Circut Accessories Are Available?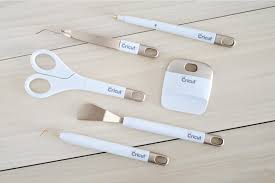 Most crafters will tell you they love their Cricut accessories. It's true that this automatic die cutter is compatible with a wide range of machine tools, mats, and craft tools.
Cricut manufacturers a complete line of writing utensils, including:
Infusible Ink Markers
Extra Fine Point Pen Sets
Glitter Gel Pen Sets
Infusible Ink Pens
Washable Fabric Pens
Crafters can also get their hands on custom mats, blades, and hand tools. While the aftermarket tools and accessories make projects much easier, they're also completely optional add-ons.
What is Cricut Access?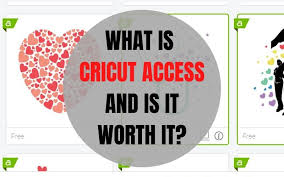 Cricut Access is a membership program that includes several perks. Users gain access to over 100,000 images and 500 fonts in an ever-growing design library. Plus, members receive discounts, special offers, and free shipping for cricut.com purchases. Customers can choose between monthly and annual Standard and Premium Cricut Access Memberships.
A Cricut Access Standard plan costs $9.99 per month or $95.88 per year. Meanwhile, a Cricut Access Premium plan will run you $118.88 per year.
Wrapping Up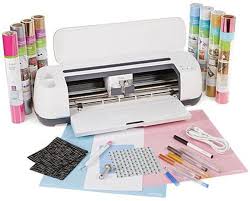 We think it's safe to say that few cutting machines can compare to the Cricut. It's hard to imagine ever going back to scissors or Exacto knives. We were impressed by the sheer number of projects that you can pull of in Design Space. While the accessories and machine parts are sometimes expensive, they're also capable of producing professional results. We hope this article helped break down some of the mysteries surrounding this infamous cutting machine. If you have unanswered questions, feel free to drop them in the comment section below!