Cricut's Infusible Inks are fun new tools that capable of producing long-lasting, professional-quality heat transfers. Unlike iron-on, infusible inks are completely peel-proof, flake-proof, and wash-proof. They come in a wild array of colors and patterns and are available in sheet, pen, and marker form.
I've had a blast experimenting with Infusible Inks and will be showing you five easy projects you can complete at home.
Infusible Ink: Get with the jargon!
Before we get started, let's go over a few key terms.
Infusible Ink Transfer Sheets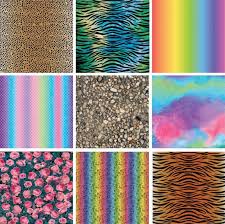 Cricut's Infusible Ink Transfer Sheets contain the same water-based ink as Cricut's Infusible Inks and Markers. These transfers come in a wide variety of colors, patterns, and textures.
You can create custom designs and text within Design Space, then use your Cricut machine to cut the projects into an Infusible Ink Transfer Sheet of your choice. You will need a compatible heat-press to apply your transfer sheet-based designs onto Cricut blanks.
Infusible Ink Pens and Markers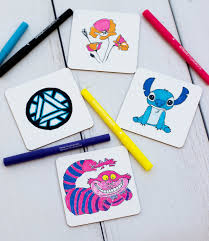 Infusible Ink Markers are compatible with Cricut Maker, Cricut Explore, Cricut Joy, and Cricut EasyPress machines. According to Cricut, water-based markers and pens must be used with an Infusible Ink blank and a Cricut EasyPress or a similar heat press (one that can reach 400 degrees Fahrenheit). You can feed the Infusible Ink sheets into your Cricut machine to create high-quality text and images, or you can use them to freehand designs on regular laser copy paper.
Cricut Blanks
Unlike iron-on and other heat-transfer products, infusible inks can only be used with Cricut Blanks. These are the white and light-colored fabric and ceramic objects that are engineered to accept Cricut Infusible Ink. Cricut ensures that the inks will not flake, peel, fade, crack, or wrinkle so long as they are used as directed.
5 Infusible Ink techniques to try
#1. Try Them Freehand
When we first started working with Cricut's Infusible Ink pens, we didn't realize that we could use them to free draw. We found an entire realm of artistic possibility outside our Cricut machine. Cricut Infusible Ink Freehand Markers are available in Marker Tip, Brush Tip, or Dual-Tip. You can draw text and images on regular laser copy paper, then transfer the design just as you would with a printed Infusible Ink design.
These designs work best on official Cricut substrates.
#2. Make Custom Textiles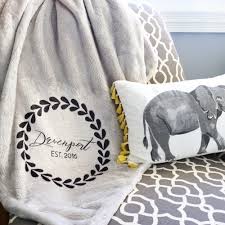 Cricut's Infusible Inks fuse well to light-colored synthetic fabrics, such as polyester cloth. We've added fun details to polyester blankets, napkins, tablecloths, pillowcases, and more. The key to producing professional results is to use a fabric with a high polyester count. Make sure your heat press is set to run at a temperature between 375 and 400 degrees.
#3. Customize Your Wrapping Supplies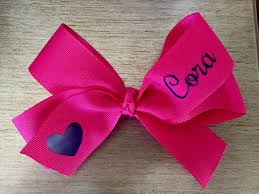 Satin ribbon, which is constructed of polyester or nylon, makes an excellent Infusible Ink base. We've enjoyed adding custom messages and personal details to ribbons. We find that they make fabulous wrapping paper, hairpiece, wreath, and centerpiece embellishments.
#4. Use Wood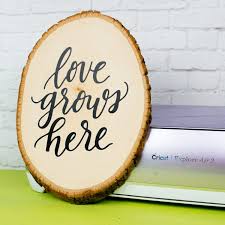 While wood isn't on the list of official Infusible Ink compatible materials, it's a wonderfully absorbent base. You can expect your design to be a bit more faded than it would on a traditional Cricut blank. However, the slightly weathered aesthetic works well on wood. Check out Crafting Unedited to get a look at a wood project. We've had luck making custom cutting boards, charcuterie boards, coasters, and plaques.
#5. Kick It with a Koozie or Customized Cup
Customize insulated polyurethane drink coolers blanks for your next outdoor party or fundraiser. The synthetic material is the perfect base for Infusible Ink. You are sure to get vivid results so long as you choose a light base color.
You can also use sublimation shrink wrap sleeves to create custom tumblers, mugs, water bottles, and more. These customizations are quick and inexpensive to make. Shrinkwrap sleeves might not be on Cricut's official list of Infusible Ink bases, but they open the door to an entire realm of possibilities. The best part is that you do not need a Heat Press or a Mug Press. Instead, you can complete the process in a conventional oven!
But… When All Else Fails, Try an Official Cricut Blank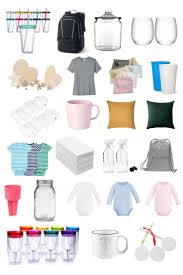 Cricut blanks are made to absorb and retain Cricut's Infusible Inks. They're affordably priced and guaranteed to produce high-quality results. Here's what Cricut currently offers in their online retail shop:
T-Shirts and Onesies
Cricut makes a wide range of clothing blanks, including:
Crew Neck Toddler T-shirts
Baby Bodysuit Blanks (Dual-Color Raglans Available)
Unisex Youth T-Shirt Blanks
Unisex Adult T-Shirt Blanks ( Dual-Color Raglans Available)
Women's Fitted V-Neck T-Shirt Blanks
Women's V-Neck T-Shirt Blanks
Men's Crew-Neck T-Shirt Blanks
Totes and Bags
Cricut makes a variety of bag blanks include cosmetic bags, wine bags, and totes.
Coasters
Cricut also makes coaster blanks. These are available in square and round varieties. You can pair them with Cricut's Infusible Ink Transfer Sheets or Cricut's Infusible Ink Markers.
Mugs
Cricut currently makes 12- and 15-ounce dishwasher- and microwave-safe ceramic mug blanks. The mugs' flat, straight walls make them an excellent pairing for the Cricut Mug Press and Infusible Ink products. Each set includes six ceramic mug blanks.
We've had so much creating custom mugs for our friends and family. You can add names, logos, quotes, and more to create custom mugs for all the special people in your life. They make excellent gifts, party favors, and kitchen decor.
Here are just a few of the projects we've already completed:
Custom his and her coffee mugs
Bridesmaid, teacher, and coach appreciation gifts
Birthday and holiday party favors
Personalized cups for every member of the family
Pillow Cases
Some of our favorite Cricut blanks to work with are the pillow covers. These are currently available in cream and white. The pillow covers are made to fit 18-by-18-inch pillow inserts. They have a visible weave, canvas-like texture, and hidden zipper.
Experimenting With Unofficial Blanks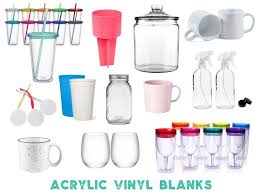 Many crafters have found that generic sublimation blanks work well in Cricut's Infusible Inks. Sublimation blanks have a unique polymer coating that opens up when it is heated to a high temperature. When Infusible Inks are allowed to fuse with the coating, they create a long-lasting, durable design. You can find hundreds of different sublimation blanks on Amazon, including:
Jigsaw puzzles
Phone cases
Key chains
Shrinkwrap sleeves
Mousepads
Earings
Socks
Towels
Wrapping Up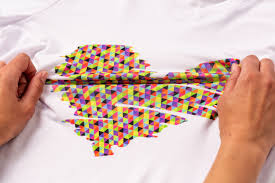 Cricut's Infusible Ink Markers have become our go-to pick for heat transfers. The results are flawless and long-lasting regardless of whether you're printing on coasters or T-shirts. While Cricut's Infusible Ink Blanks are affordable and reliable, they limit you to just a few basic crafts. We found that there were plenty of unique possibilities for our Infusible Inks. We just needed to step outside the box to find them! So, are Infusible Inks worth it? We'd say, yes!